Graduate student engages in participatory action research to provide youth with critical care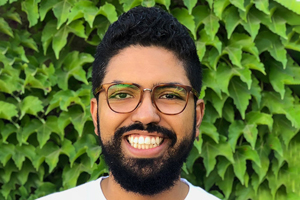 In a new study published in Gender and Education, sociology graduate student, Alonso Reyna Rivola worked with an interdisciplinary team creating participatory action research to develop a program designed to provide critical care—'cariño conscientizado'—to youth of color. The program provided educational settings in which youth could exercise critical and cultural practices using art mediums and through supportive dialogue with educators.
School experiences for undocumented children and children with undocumented family members face personal risks and social exclusion in many school settings. The new study set out to test whether an arts based program that incorporated cultural knowledge from an a youth's background with opportunities of creative expression and mentoring could help students strengthen their abilities to face their circumstances with critical analysis and deeper capacity at cultural production. The program hoped to provide a, shared context for rearticulating undocumented students' everyday experiences negotiating the 'production of illegality' and racialized exclusions in school.
The program structure allowed for confronting the dangers of their circumstances in a context of safety and understanding; an opportunity to share experiences with others in similar circumstances may help young people of color overcome the neglect and isolation that may attend school settings.
It is hoped that participatory creative praxes make visible a politics of critical care and new imaginaries for resisting the 'school-to-sweatshop pipeline' and that the collective act of art-making generates possibilities to forge solidarities through 'cariño conscientizado', a critically conscious care praxis that seeks to dismantle structural injustices.
The study hopes to initiate raising questions about collective creative praxis as acts of resistance and refusal that take seriously the agency of communities to spark justice for ourselves.