Did you know that the Department of Sociology has an honors track for sociology majors admitted to the University Honors College?
The honors track in sociology may be especially useful for students who are focused on graduate school by helping them engage in advanced research. Students completing the sociology honors track will graduate with an Honors Bachelor of Science (H.B.S.) or Honors Bachelor of Arts (H.B.A.) in sociology.
Benefits include:
developing advanced research skills
improving writing skills
becoming an expert in a specific sociological topic
achieving a more signature educational experience
enhancing your application to graduate programs
how to earn the Sociology Honors Degree
Gain admission to the Honors College
Meet with the Honors College advisor for CSBS students

Meet with the

departmental honors

faculty

advisor
Work towards completing the honors degree and sociology major course requirements
Maintain a 3.5 GPA

with a minimum grade of a B in all departmental honors courses in sociology

Attend an Honors College thesis information session
Find an eligible sociology faculty member to supervise the research and writing of the thesis
Complete a thesis
Receive approval on your thesis from your faculty advisor, the departmental honors faculty advisor and dean of the Honors College
course Requirements
To earn an H.B.A. or H.B.S. in sociology, students must satisfactorily complete 7 approved honors courses and an honors thesis.
4 honors core courses
3 honors electives

We recommend, but do not require you take one sociology honors track course as one of your honors electives.

Honors sociology courses are specifically approved graduate level courses offered each semester.
These courses meet with the regularly scheduled graduate classes and introduce honors students to the kind of advanced research skills explored at the graduate level.

1 thesis course

One semester of the honors thesis course, SOC 4998 Honors Thesis 1

Prerequisites: SOC 3111 Research Methods and SOC 3111 Research Methods

Your thesisadvisor might also recommend you take a second honors thesis course, SOC 4999 Honors Thesis 2

Prerequisite:

SOC 4998 Honors Thesis 1
LEARN MORE ABOUT the HONORS DEGREE requirements
Eligible sociology faculty members
Honors students are responsible for identifying and asking a sociology faculty member to serve as the honors supervisor. The departmental honors advisor is available to assist students in identifying faculty whose research interests may fit with the student's honors topic.

Please be aware that teaching assistants, graduate instructors, and most adjunct professor are not eligible to supervise an honors thesis.

The faculty supervisor, as well as the Departmental Honors Advisor, must approve the final version of the honors thesis and will grade the required honors thesis hours (SOC 4998) when the thesis is complete.
The following are some things to think about when considering an appropriate faculty supervisor:
someone whose research overlaps with your proposed thesis topic
someone with whom you have already developed a relationship

you took their class and did well
you worked with them as a research/teaching assistant

someone who has a basis for judging whether or not you are an appropriate student for them to supervise
Remember this all starts early! Build relationships with your professors by introducing yourself, being engaged in their classes, meeting them during office hours, and so on.
One of the benefits of this program is that your thesis supervisor not only serves in this capacity but can be a valuable resource for you in the future (i.e. writing letters of recommendation for graduate school, jobs, scholarships, etc.).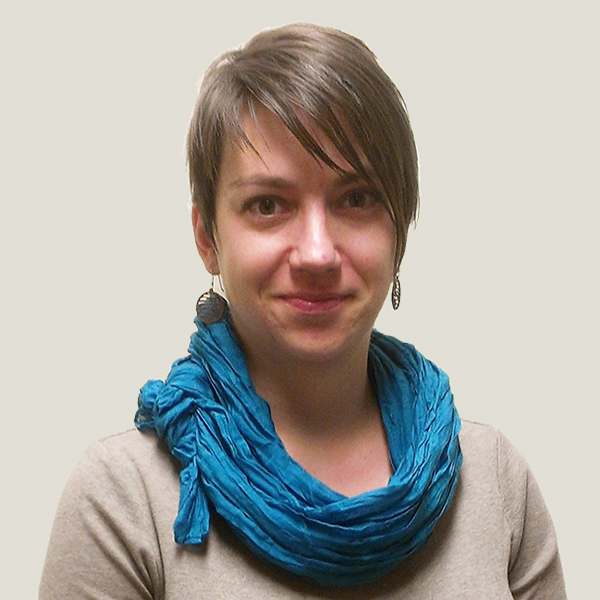 DIRECTOR OF UNDERGRADUATE STUDIES
Claudia Geist, Ph.D.
claudia.geist@soc.utah.edu
The departmental honors advisor can provide students with additional information on the honors track courses, help students plan for completing the course requirements of the degree, assist in identifying faculty whose research interests may fit with the student's honors topic and prepare them to complete an honors thesis in sociology.