•Sociologist Network 2021•

After almost two years of not seeing each other in person, we welcome Sociology back to campus! Go Utes!
→
New Chair of the Department

←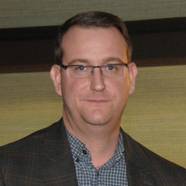 We want to thank Ming Wen for being an amazing Chair, and we are extremely lucky to introduce the new chair of the department Dr. Wade Cole! Here is a brief introduction from Wade Cole and all his accomplishments! Congratulations Wade!

It is an honor to serve as the next chair of the Department of Sociology at the U, after six years of extraordinary leadership by the outgoing chair, Ming Wen. It is also quite humbling to assume this role: our department is home to many award-winning teachers, life-changing mentors, and highly accomplished scholars. I take the helm of a strong and sturdy ship, albeit one that has recently sailed through stormy waters. We are coming off what may well be the most difficult year in recent memory, one that forced most of our routine daily interactions with students and colleagues—not to mention loved ones—online. As any sociologist can tell you, human beings were simply not meant to interact with pixels that combine to form symbolic digital representations of the people in our lives. With luck, fall 2021 promises a fresh and hopeful start for us all.
A bit about myself: I grew up in an outer suburb of Seattle, Washington, and earned a bachelor's degree in Political Science (with a minor in Sociology) from Western Washington University—the northernmost university in the contiguous United States. I defected to Sociology for my graduate studies at Stanford University, where I received a doctorate in 2006. After a brief stint as a policy researcher for the Washington state legislature, I taught Sociology at Montana State University in Bozeman for three years, and joined the faculty at the University of Utah in 2011. Salt Lake City has been home ever since.
My research focuses broadly on the meaning, diffusion, and impact of global human rights norms, including political rights, civil liberties, and the rights of women. Ongoing projects explore what might be called the "illiberal turn" in world society. One set of studies examines the causes and consequences of the global populist wave; another seeks to understand the determinants of declining vaccination rates in many countries around the world. My teaching runs the gamut from Introduction to Sociology, where I introduce undergraduate students to the joys of sociological analysis, to Classical Sociological Theory, a graduate seminar for discussing the loci classici of our discipline.
I am coming off the heels of a three-year term as Director of Graduate Studies in the department, where I oversaw many exciting new developments in our graduate program—including the creation of several new focal areas of graduate training. Students and faculty in our department study some of the most pressing social issues confronting our communities, our country, and the world today: gender and race, climate change, health and wellbeing, social inequality, crime and policing. We live in an era of pandemic, injustice, conflict, and partisanship, yet it is during such challenging times that sociologists have the most to offer.
Our undergraduate program continues to flourish as well. We offer undergraduate students such high-quality learning experiences as mentored research opportunities, interdisciplinary collaboration, and hands-on community engagement, to name just a few. Fall 2021 will mark the third anniversary of the undergraduate Criminology major housed in the department, a vital area of teaching and research we plan to expand in coming years. It is truly an exciting and dynamic time for our department!
I embark on this new role with a great deal of hope and optimism for the future of our department. We have built a remarkably collegial and productive community of faculty, students, and staff, and I aspire to work closely with them as we build on the many wonderful achievements of my predecessors. While we all hope for calmer waters and smooth sailing, I will do my best to chart a sure and steady course, weathering any storms that may arise along the way.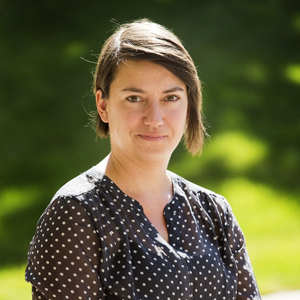 Professor Claudia Geist Named A 2021 Presidential Scholar for the University of Utah
Claudia Geist, an associate professor jointly appointed in the Department of Sociology and the Division of Gender Studies and the associate dean for research in the School for Cultural and Social Transformation, studies the intersection of gender, family and inequality.
Geist's examinations of constructions of family and gender, life-course decisions about pregnancy and family planning and gendered division of labor come at a time of transition and expansion of genders. Her ongoing research analyzes ways to appraise nuance in gender expression in survey research and help future health care providers understand gender and incorporate gender identity in their interactions.
Nominator Cynthia Berg, dean of the College of Social and Behavioral Science, wrote the following about Geist:
She "is a cutting-edge thinker whose ideas are key to understanding gendered issues in our time. She does her work with a unique blend of extreme competence and bounteous care, as she compiles a stunning research record that spills into high-impact teaching, mentoring, and research advancement for all throughout the U."
– Summer Movie Nights –
After a year of seeing each other via Zoom screens, the faculty, staff, and graduate students from the Sociology Department created a summer movie series. We set up a screen in the backyard, picked out movies we wanted to watch and discuss, and enjoyed chilly summer evenings under the stars.
While the movies were good, the best part of the evening was getting together and seeing faces of our colleagues and friends!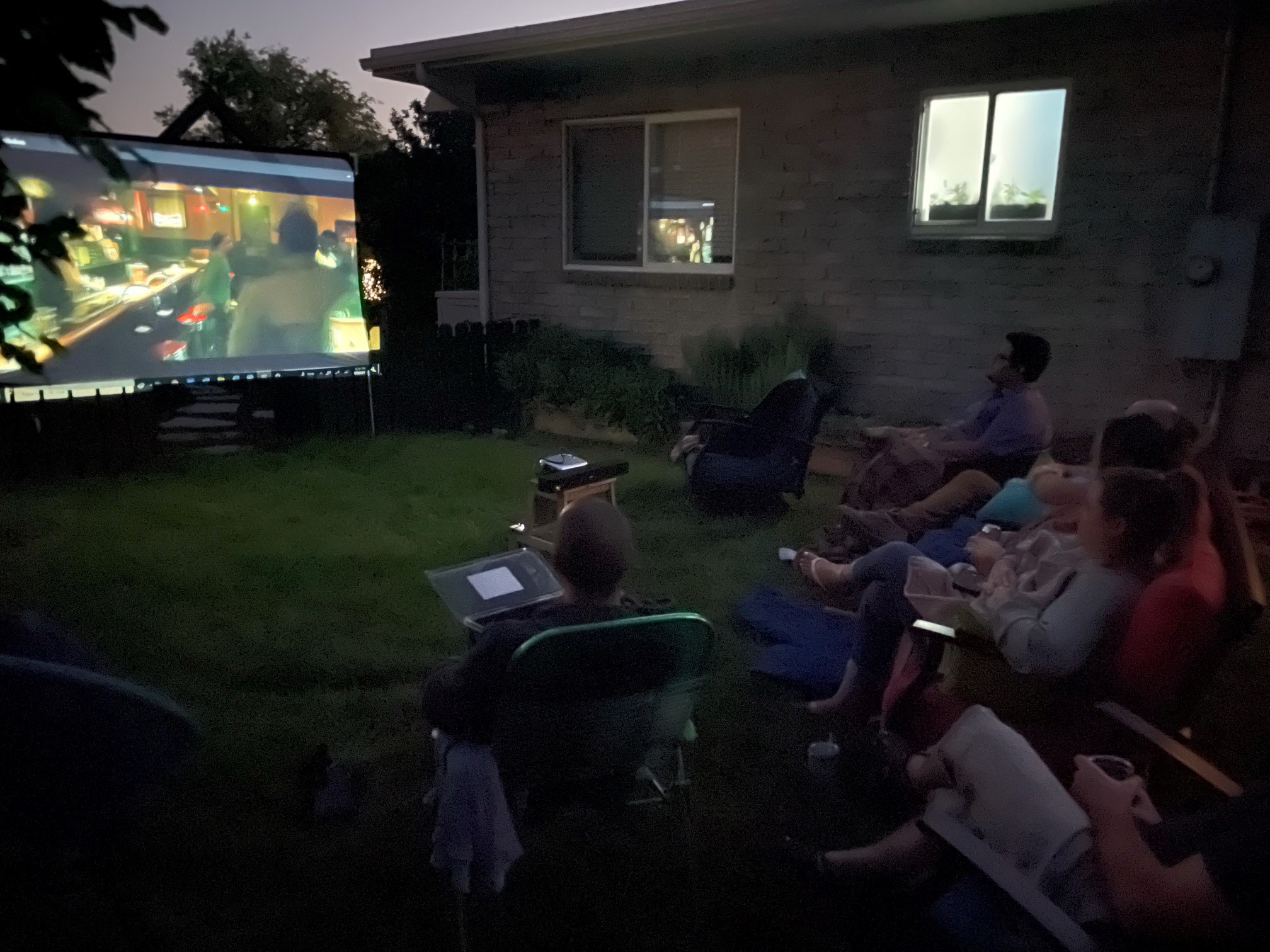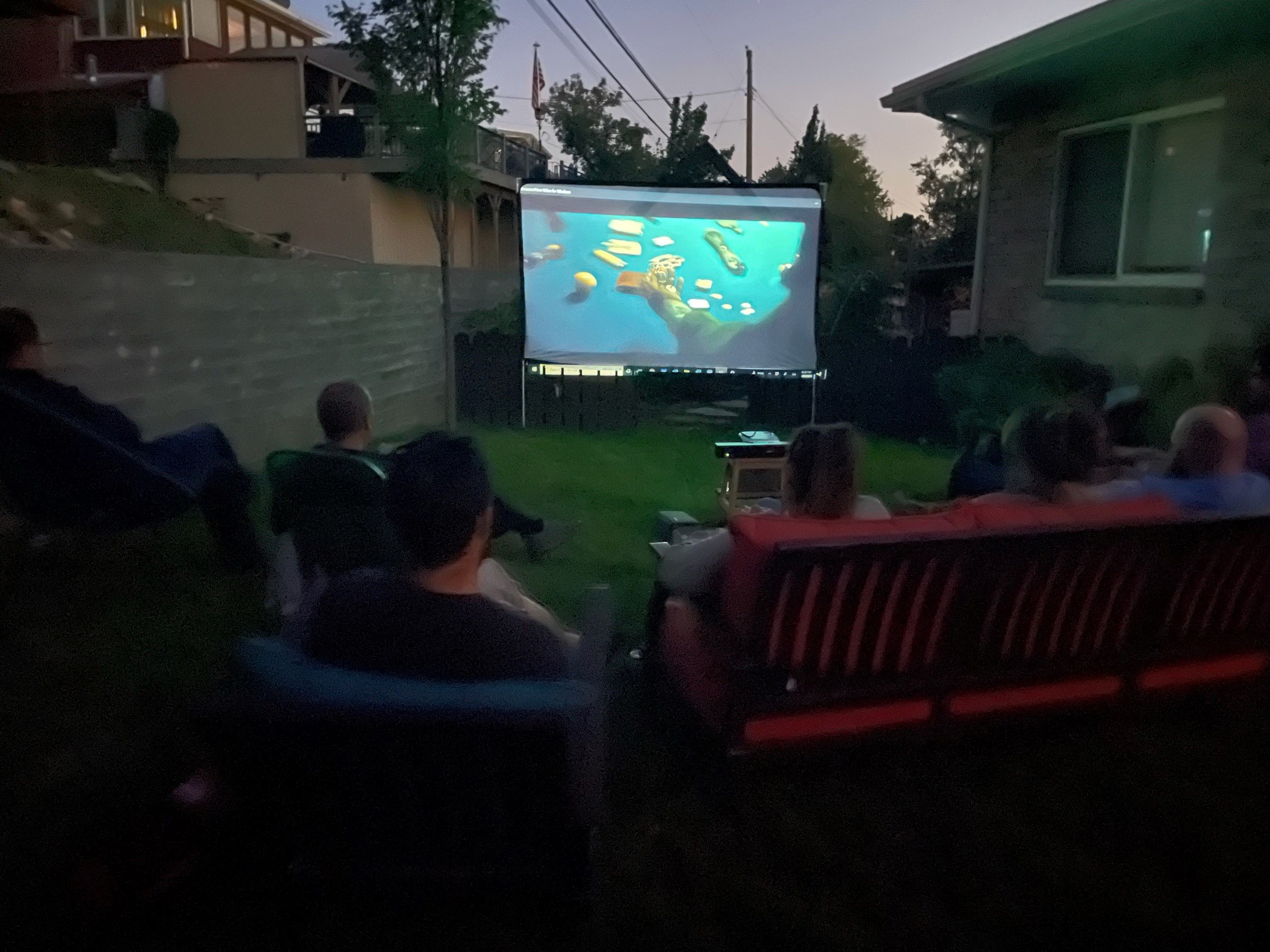 We want to thank Rebecca Utz for writing this short paragraph and for her incredible idea of bringing the sociology department back together after this past year! Thanks Rebecca!
Sara Grineski received an internal grant to look at the effects of COVID-19 on undergraduate researchers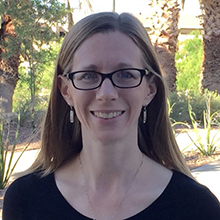 As COVID-19 rapidly became a pandemic in Spring 2020, college education was immediately and fundamentally altered.Researchers have begun to examine how these changes have impacted college student well-being, learning and delayed graduation. To date, little is known about how COVID-19 has impacted undergraduate researchers. This is important to examine as undergraduate research is a high-impact practice on college campuses and one-quarter of all graduating seniors at US universities report having engaged in research.
To investigate this, Drs. Sara Grineski (U Sociology), Tim Collins (U Geography) and Danielle Morales (UTEP, Sociology) conducted a survey in July 2020 of undergraduate researchers, with funding from the U's Vice President for Research's COVID-19 pilot grants program. They collaborated with research program directors across the US to recruit participants, and 1220 students at over 100 US universities participated. U graduate student Shawna Nadybal and U undergraduate student Shaylynn Trego served as project research assistants.
The team is working on a series of research articles to share the results with the wider community. To date, preliminary findings from the survey reveal a complex picture of research experiences during COVID-19.
When looking at struggles with research motivation during the early months of the pandemic, undergraduate research students that experienced economic hardship due to COVID-19, that felt uncomfortable teleconferencing with mentor(s), and that rated their faculty mentor as less competent were more likely to report motivation challenges. LGBQ+ students also reported greater odds of motivational challenges.

Results also suggest that the pandemic generally strengthened undergraduate researchers' graduate school intentions. However, the pandemic weakened undergraduate researchers' graduate school intentions when they had a less competent faculty mentor. Having a more competent postgraduate mentor served to offset the negative effect of a less competent mentor on graduate school intentions.

About half of the students reported that their summer research program had been cancelled due to COVID-19 and the other half engaged in a modified (usually remote) research experience instead. Students whose programs were cancelled were more likely to report a decreased intention to apply for graduate school than were those whose programs were modified.

Two-third of undergraduate researchers reported at least mild symptoms of anxiety and depression; 14.5% reported severe anxiety and 8.4% reported severe depression. These percentages are higher than US national averages for college students pre-COVID and higher than those reported in the general college student population as of Summer 2020. More COVID-19-related adverse event experiences were associated with more severe anxiety and depression, as were first-generation status, woman gender, and LGBQ status. Greater social support was generally protective, and significantly more so for men (vs. women) and continuing generation (vs. first generation) students.
Dr. Grineski hopes that the results from the survey can help undergraduate program directors and faculty mentors respond effectively to COVID-19-related challenges now, as well as during future disruptions. Slow rates of vaccination on a global scale (i.e., 11% of the world's population has been vaccinated as of June 2021) means that COVID-19 is likely to remain a public health challenge for some years to come. Lessons learned during
COVID-19 will be applicable during future disruptions, which may become more common under climate change scenarios.

Dr. Zobayer Ahmmad has accepted a position as A Postdoctoral Research Fellow in Social Determinants of Health/Cancer Epidemiology
We wanted to spotlight Zubi for his incredible accomplishments and new postdoctoral research position! This position will allow Zubi to continue to develop his high impact SDoH research agenda, while gaining access to Kaiser's rich proprietary data resources. Congratulations Zubi!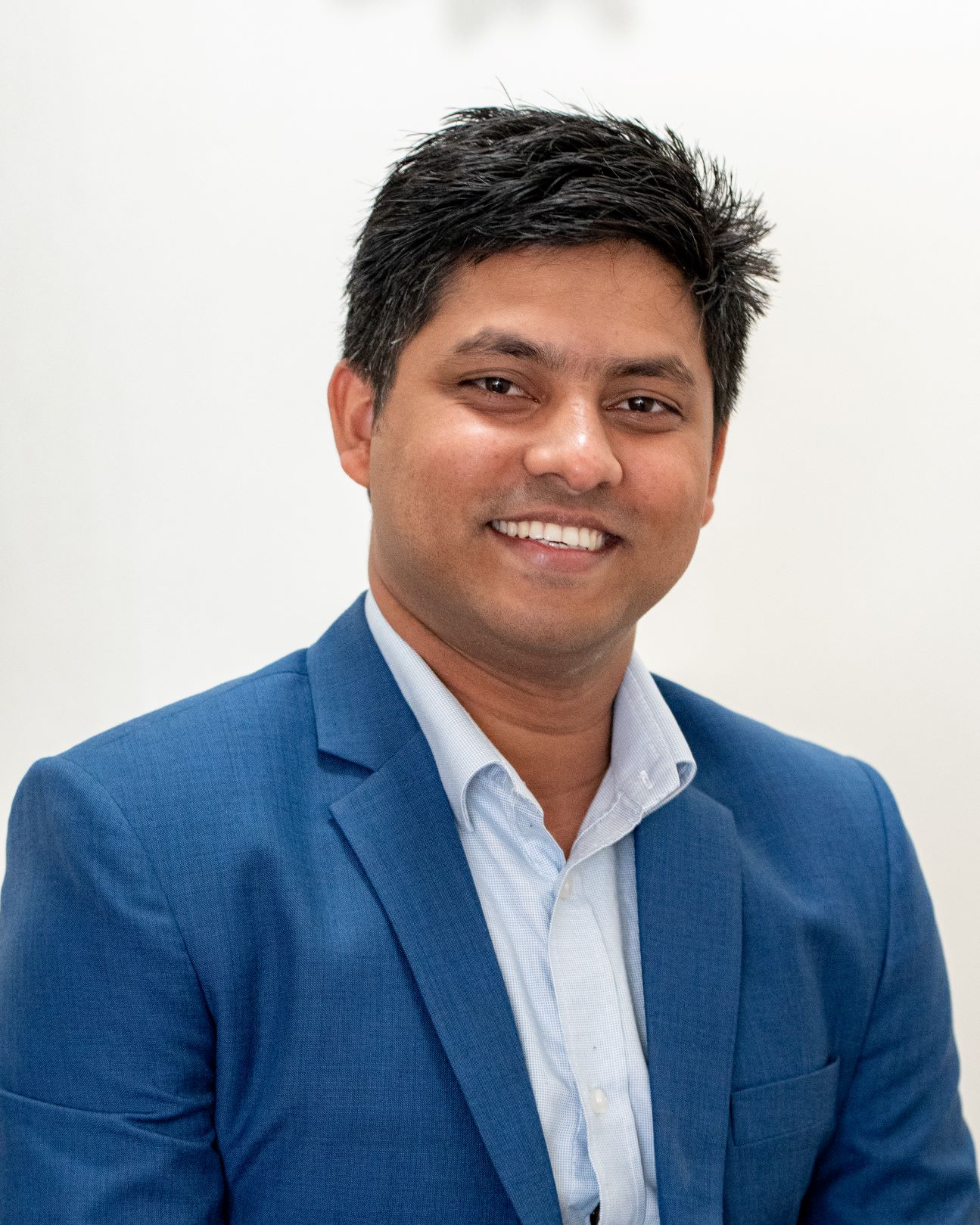 What is your subject of research and what made you interested in research in the first place?
"I focus on race/ethnicity and health, with special focus on Asian American health disparities. I use longitudinal data and advanced statistical methods to explore health disparities associated with one's racial or ethnic status, gender, and socioeconomic status. Besides, I apply the social constructionist perspective of race to understand health outcomes associated with diverse racial identification changes across time. Recently, I have started examining the roles of social support, social relationships, and social network on post-cancer diagnosis survival among ethnic minorities.
While pursuing my undergraduate degree in Sociology at the University of Dhaka, Bangladesh, I was fascinated by sociological theories, imaginations, and critiques of virtually every social phenomenon. I quickly gained expertise to analyze social events/occurrences through a sociological lens. After my college graduation, I wanted to pursue a research career so that I could apply my sociological knowledge and imagination to figure out complex social problems, such as widening health disparities in the US, and recommend effective solutions."
Can you elaborate more on your role within your new organization?
"I have accepted a postdoctoral scholar position at Kaiser Permanente Northern California Division of Research for 2-3 years. I will explore the roles of social support and social network on prolonging cancer survival among racial and ethnic minorities, especially Asian American, Latinx, and Pacific Islander women in the US. In addition, I will collaborate with experienced epidemiologists, nurses, medical practitioners to innovate intervention strategies to lengthen survival and improve quality of life among racial/ethnic minority cancer patients."
What do you think are your most significant research accomplishments?
"I have published more than 10 peer reviewed original research papers throughout my graduate school. While most of the papers are based on collaboration with acclaimed faculty members such as Dr. Daniel Adkins, Dr. Kim Korinek, Dr. Ming Wen, I have also led two of these projects. I would say analyzing the National Longitudinal Study of Adolescent to Adult Health data and learning to design research independently are two of the best research related accomplishments so far."
Who had the greatest influence on your education and/or career path?
"I often find it hard to name a sole influencer on my education or career path. There were many, within and outside of my immediate family network, which includes my paternal and maternal aunts, my uncles, famous Bengali writers such as Humayun Ahmed, undergraduate and graduate faculty members, to name a few."
What are your career goals for the next 5 years?
"In the next few years, I want to secure a tenure track position at a research university because I want to keep my research career moving and I want to teach/mentor students."
What advice do you have for graduating PhDs who are expressing interests outside of academia?
"My suggestions may not apply to all. In general, gaining marketable skills such as strengthening quantitative skills, learning to design research independently, learning one or more of the data analysis languages such as STATA, R, Python, SAS, networking and communicating effectively can be helpful for non-academic employment."