Greetings from the Department Chair
The Department of Sociology has a new chairperson. Professor Ming Wen took over as Chair in July 2015. She is a sociologist of health, child development and migration. Her most recent work explores family and neighborhood effects on health, health behavior, and child development in the United States and China. Her research has been funded by National Institutes of Health and private foundations. She is strongly committed to helping promoting a supportive environment in the department for faculty to offer high quality education and mentoring at both the undergraduate and graduate level and engage in significant and high-impact research and for students to receive excellent training, signature experiences, and professional accomplishments. If you have any thoughts about how to make our department more effective in functioning, please feel free to contact her by email (ming.wen@soc.utah.edu).
The mission of the Department of Sociology at the University of Utah is to provide students with a solid foundation in sociological theory and research that enables them to think analytically, communicate clearly, question critically, and engage productively with society as active citizens. Our versatile undergraduate major introduces students to social issues and processes in a variety of domains, including deviance, criminology, and the law; globalization and politics; population and health; and diversity and inequality. We offer diverse signature undergraduate experiences such as internships, community engagement learning opportunities, and mentored research activities. Emphasizing interdisciplinary collaboration, community engagement, and a global outlook, we aim to develop first-rate scholarship and offer high quality education that addresses the myriad social, political, and economic challenges of the contemporary world. The department is now ranked 3rd in the discipline in the country for the number of article publications in reputable scientific journals per faculty member and is one of the most productive departments in the country for generating new scholarly investigations in population and health research and global comparative studies. We are proud to house many nationally and internationally renowned researchers and award-winning teachers and mentors.
The current newsletter contains inspiring stories that highlight the dedication and accomplishments of several faculty members, undergraduate students, and graduate students. A particularly noteworthy item in these pages is about a newly created sociology internship program which has already seen considerable growth since its launching in spring 2016. Please also see a long list of awards, grants and publications in our department, highlighting the impressive accomplishments of our faculty, students and staff.
You continue to play an important role in our students' success. Our department held two events in spring 2015 and spring 2016 to raise fund for the Department of Sociology scholarships so that we can reward our meritorious students and assist those who face great financial burdens in funding their education. We would like to thank everyone who has made a donation to our Department over the past years. Please consider making a donation to our Department—any amount helps, no matter how small—by going to our web page (www.soc.utah.edu) and clicking the "Donate" button at the top of the list on the left-hand side of the page.
Enjoy the newsletter! Let us hear from you by email (joanna.straughn@soc.utah.edu).
Senior Thesis and Community Engaged Learning Experiences Develop into Co-Authorship Opportunity for Undergraduates
Assistant Professor of Sociology, Akiko Kamimura, offers students the opportunity to conduct health related community research in a variety of ways. Community Engaged Learning in one of Kamimura's Research Methods or sociology and health related courses, allows students to work with community organizations, learn from participating in and observing their work and often get engaged collecting data.
For Margaret Carlson, enrolling in Sociology of Health and then Health Disparities, both with Prof. Kamimura, were stepping stones to an opportunity to conduct more in-depth research through the sociology Senior Thesis research project course. Carlson chose intimate partner violence as her senior thesis topic because she was interested in women's health and was inspired by one of the guest speakers who talked about the impact of intimate partner violence on health in the Sociology of Health class She used data on intimate partner violence that Prof. Kamimura had already collected but hadn't used for manuscripts yet. She interpreted the results and wrote two manuscripts as first author. One of the papers entitled, "Perceptions of violence against women among college students in the United States, Japan, India, Vietnam and China" was published in Public Policy and Administration Research in 2015. Kamimura and Carlson plan to submit the other paper, entitled "Readiness to manage intimate partner violence among resident physicians and medical students in the US" to a peer-reviewed journal by the end of this summer. Margaret Carlson was selected as one of three 2015 Francis Family Foundation Undergraduate Research Opportunities Program (UROP) Scholars and presented her research at the 2016 Utah Conference on Undergraduate Research (UCUR).
Tara Streng was looking for a faculty advisor for her honor's thesis and was referred from the Women's Resource Center. She had a very clear idea about her honor's thesis. She wanted to write a review paper on university policies on sexual assault prevention, and then to collect surveys on perceptions of sexual assault prevention from University of Utah students. She complete her honor's thesis as planned an published two peer-reviewed articles. One paper was published in Sexuality Research and Social Policy and the other paper was published in the Journal of Education and Practice. In addition, she was selected as one of the 2015 Research on Capitol Hill presenters.
"The highlight of my time at the U was completing an Honors Thesis in Sociology under Dr. Kamimura, researching campus sexual assault policies, as well as student perceptions of them," Streng said, "I loved completing the work, and was grateful for the opportunity to do so through the UROP program."
Sociology Major Wins the Student Choice Award at the 2016 CSBS Student Research Day
Lea Hunter won over her fellow students with her presentation of "The Tampon Tax: Public Discourse of Policies Concerning Menstrual Taboo." Her research discusses the implications of the menstrual taboo on efforts to exempt mentrual products from sales tax as other medical supplies are exempt. Mentored by Assistant Professor Claudia Geist of Sociology and Gender Studies, Hunter's research was conducted as part of an Honors Thesis project that has already been published in the Hinkley Journal of Politics.
Hunter arrived at her culminating research by building up to it, taking advantage of the University of Utah's many undergraduate research and service opportunities. Through participation in a community engaged learning research project with Assistant Professor Akiko Kamimura, Hunter worked as a research assistant at the Maliheh Free Clinic. She took a graduate level seminar in the Sociology of Gender with Assistant Professor of Sociology and Gender Studies, Sarita Gaytán that several graduate students found challenging and yet Hunter performed extremely well.
She also participated in a LEAP First year experience, for which she later served as a peer advisor and senior peer advisor.;
This spring she served as a legislative intern for the Utah System of Higher Education through the Hinkley Institute and today is a legislative intern for U.S. Senate Democratic Leader Harry Reid's office in Washington, D.C..
"She has done just about everything that is offered to high performing undergraduates," Geist said.
Graduate Student Research Leads to Recommendations for Reproductive Health Care in Women's Prisons
Kyl Myers was interested in understanding the unmet health care needs of women in city and county jails especially concerning women's specific health needs related to contraception, abortion, prenatal care, and disease screening and treatment.
The National Commission on Correctional Health Care has stated that women's sex-specific health-care needs remain unmet due to their minority status in a male-dominated jail population.
Through her research, Myers learned that although some members of the public may believe that contraception and other reproductive care needs aren't necessary because of facilities' sex-segregation during women's stay, discontinuing women's birth control and not providing contraceptives before release may increase the likelihood of women experiencing an unintended pregnancy post-incarceration.
Myers research lead her to conclude that jails usually force women to discontinue previously prescribed birth control pills, or other hormonal methods. This practice puts women at risk of unintended pregnancy if they have to reinitiate birth control after release. Furthermore, women's health insurance and income are suspended during incarceration, which could further postpone a woman's re-initiation of birth control while she waits for her insurance to activate or a first paycheck and an appointment with a family planning provider. Allowing women to continue their prescriptions would lower the risk of an unintended pregnancy after release.
Sometimes women enter jail already at risk for an unintended pregancy and in that case Myers found that administrators have not paid attention to the question of whether a woman was currently pregnant or if she would like to take a pregnancy test and so that health care could be provided accordingly.
Women's health could be further served by being offered a health care visit to discuss preconception counseling, prenatal vitamins, and information about parenting resources, such as Children's Health Insurance Plan (CHIP) and Women, Infants and Children (WIC) before she leaves jail. This would assist women without access to prenatal care who may later wish to become pregnant.
"Providing women with resources and services promoting healthy pregnancies benefits women, their children and communities," Myers argued.
"We must challenge the system of mass incarceration occurring in America and fight to keep women out of jail for nonviolent offenses through advocating for better substance abuse treatment and alternatives to incarceration. Unfortunately, women already in these facilities often have few resources to advocate for themselves. We must engage with jail administrators and local legislators to ensure incarcerated women have access to reproductive health-care services and family planning resources."
Kyl Myers is currently a Project Facilitator OB/GYN Research School of Medicine at the University of Utah directing a new study examining women's reproductive healthcare choices when financial barriers are removed.
Recently Graduated Sociology PhD Collected Extensive Original Data for Study of Aging in China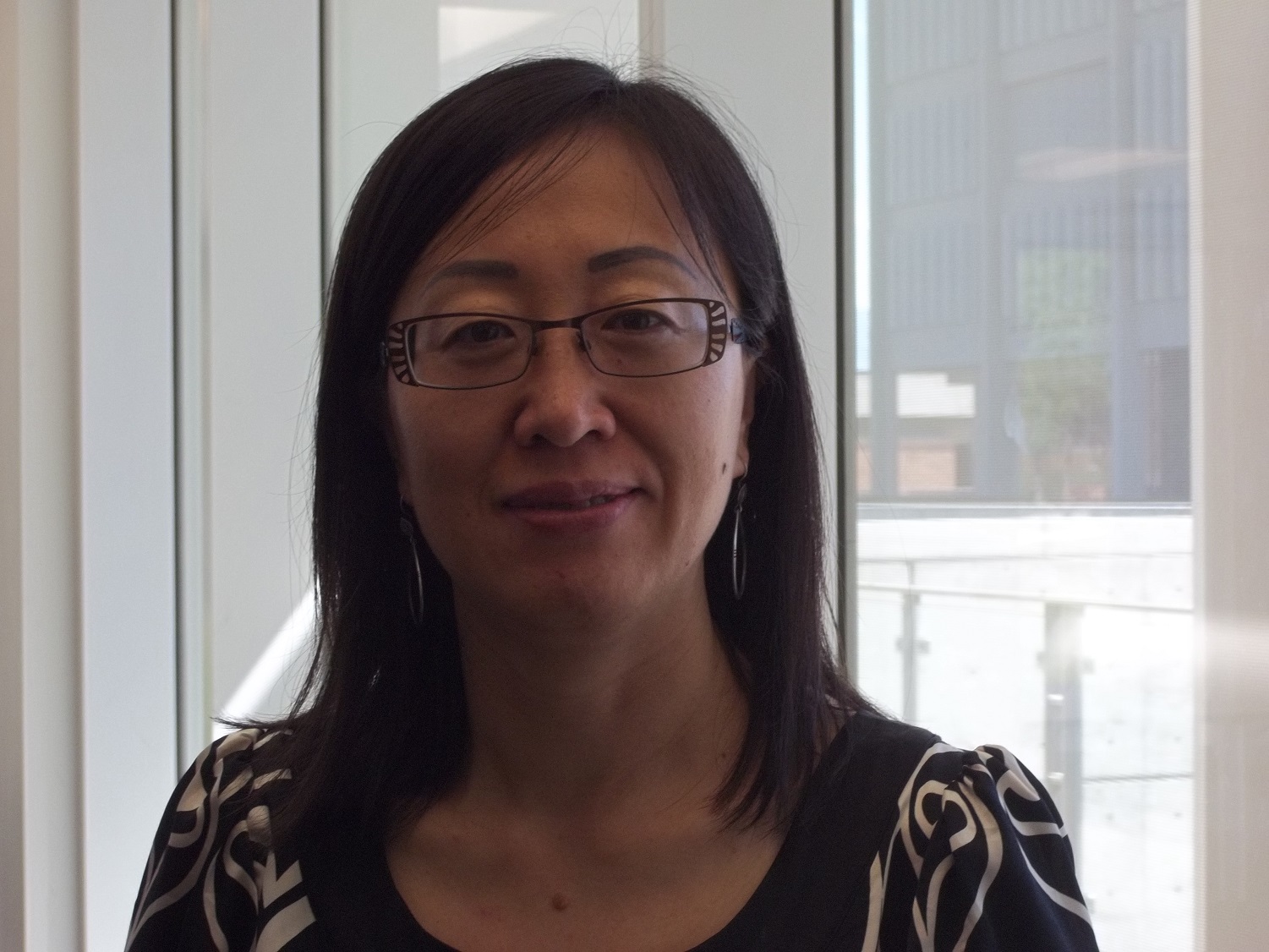 Yiqing Yang recently graduated with a PhD degree from the Department of Sociology. Yiqing started her PhD at the University of Utah one year after earning a MBA degree with distinction in 2008 from University of Liverpool, UK. Previously she had spent more than seven years in various HR capacities in China working with employers in the private sector. Yiqing had been striving to do excellent research throughout her graduate years. She was the First Place recipient of the 2013 Research Day Graduate Poster Award by the College of Social and Behavioral Science. A paper based on her master's thesis was published on a top-ranked peer-reviewed journal in aging study. Yiqing was among the first doctoral students who collected own data to do their dissertations. This time-consuming yet impressive process lasted more than 18 months. For example, for the data collection part, Yiqing had recruited, built, and managed a team of three interviewers, forty local social workers and community volunteers on site from June to August in 2014 to successfully conduct face-to-face interviews with a sample of 432 older adults (not couples) living in one of the least developed counties in China. The whole project was a big success. A high quality dissertation aside, Yiqing is working on more papers using the same rich and unique data set. Yiqing was the only student who had won the Graduate Student Research Award by the Department of Sociology twice, in 2012 and 2016, respectively.
Sociologist's Research in Genetics and Health Reveals Potential for Reducing Health Outcome Disparities
While health care disparities have been acknowledged across a variety of studies, social and economic factors may not always be the only factors involved in differing health outcomes. Equity in health care can also mean that it's necessary to understand potential personal and genomic factors leading to differing responses to treatment. Assistant Professor Daniel Adkins' research focuses on integrating sociological perspectives on psychosocial stress with genomic "big data" to map how social, genetic, and epigenetic factors interact to shape health and behavior affecting mental and physical health.
Since graduating with a PhD in Sociology from the University of North Carolina, Chapel Hill with highest honors, he has been supported by various National Institutes of Health grants, including a K01 Career Development Award providing five years of additional training in statistical genomics and bioinformatics at the Virginia Commonwealth University, Center for Biomarker Research and Precision Medicine. He has published over 40 peer reviewed articles in high impact sociology, psychiatry, and genetics journals. Dr. Adkins will join the faculty in Fall 2016.
Sociology's Most Recent Faculty Member Breaks Ground in Gender, Sexuality and Health Research
Winner of a "New Investigator Award" from the North American Menopause Society, Assistant Professor Bethany Everett wasa National Institutes of Health Building Interdisciplinary Research Careers in Women's Health (BIRCWH) Scholar (2012-2014). She completed her PhD in Sociology with a certificate in Demography at the University of Colorado at Boulder in 2012. During her training at the University of Colorado, she served as a researcher at the Institute for Behavioral Sciences Population Program and was as Pre-Doctoral Fellow at the Fenway Center for Population Research in LGBT Health. Her research has focused on the social determinants of health disparities and uses advanced quantitative methods to examine the synergistic impact of individual, interpersonal, and contextual factors for shaping health behaviors and outcomes among sexual minorities. Her current research focuses on the sexual and reproductive health of sexual minority women, including maternal and infant health. Currently, Dr. Everett is a Vice President's Clinical and Translational Research Scholar and affiliate of the Family Planning Program at the University of Utah. She is also a Fellow of the Society of Family Planning, a member of the International Academy of Sex Research, and serves on the editorial board of Archives of Sexual Behavior.
Sociologist Investigates the relationship between Social Policies and Health Disparities in the U.S.
Since arriving at the University of Utah, Dr. Reynolds has been accepted into the Vice-President's Clinical and Translational Scholars' Program and the Robert Wood Johnson Foundation New Connections Scholars' Program to pursue work investigating the relationship between social policies and health disparities in the U.S. Her principal research agenda explores the connections among health and illness, inequalities and politics and policy. While her work addresses the independent contribution of individual characteristics such as sex and nativity status, she seeks to broaden the analysis of health to include relevant macro-level predictors. Her research interests broadly encompass the areas of stratification, medical sociology, labor and labor relations, work and occupations, political sociology and social policy.
Precarity and Resistance Politics Occupy Sociologist's and Students' Focus
Marcel Paret joined the sociology faculty as an Assistant Professor in Fall 2014. He completed a PhD in sociology at the University of California-Berkeley, and before coming to Utah he was a Postdoctoral Fellow at the University of Johannesburg in South Africa. His research focuses on the political dimensions of inequality and class relations, including topics such as protest and social movements, race and immigration, unions and labor markets, voting and political parties, and patterns of community formation. He teaches undergraduate courses in Social Theory and Political Sociology, and graduate courses within the Global and Comparative Sociology program area. Dr. Paret shared his insights into leadership and social change in a leadership workshop with undergraduate students: Social Change Leadership Model, a part of Utah Leaders Engage Achieve Develop (ULEAD) hosted by the Office of Student Leadership & Involvement.
Internships Engage Students' Social Concerns as they Prepare for Future Employment
As part of a concerted outreach to and integration with communities in need, the sociology department offers multiple opportunities for Community Engaged Learning, some of which are internships. Over the course of a semester, interns from the sociology department commit to 100 hours of service to an agency that is part of the overall system of social support. They set goals for that time, develop a work plan, and carry out their contributions under the supervision of an individual within their agency. Students must pro-actively obtain their internship, learn the requirements for participation within their agency, and then responsibly monitor themselves and their time throughout the semester. Our goal is to mirror a job search, appropriate self-promotion, integration into a work environment, and goal completion within the parameters of an established agency.
Criminology Internships (SOC 3593) with Adjunct Assistant Professpr Larry Bench place sociology students with an interest in our criminology program into agencies that serve the criminal justice system. Agencies such as Salt Lake City Police Department Victim Advocate Department and the Juvenile Peer Court Program allow our students real-life participation in criminology-related agencies. Students who pursue criminology internships often obtain our popular criminology certificate as an enhancement to their degree. In addition to this, students are often offered jobs at the agencies in which they have interned.
Both the Diversity Internship (SOC 3393) and the Sociology Internships (SOC 3993) students participate in through Internship Coordinator, CoCo James are performed in agencies whose mission is to serve marginalized communities. The requirements for our agencies are that they "fit in the broad system of social support" and "utilize [our] student intern(s) to do real and measurable good with a community in need." We have a list of community partners, such as the South Valley Services Domestic Violence Shelter and the Utah Pride Center, that we collaborate with. Students may also bring their own agencies to me, provided they can demonstrate that the agency they serve is specifically intended to improve quality of life or address gaps in need for communities at risk. The sociology department also offers a diversity certificate as a degree enhancement, and many diversity interns pursue that certificate.
Our internships have an element of social justice; we intend that our students will take their educational privilege and lend it to the work of equality and social support. In so doing, we hope to not only serve marginalized communities but also to influence future leaders and participants in our democratic system. The humanizing work of serving at-risk communities has the potential to encourage nuanced thought about the opportunities that are extended to and withheld from individuals in need, as well as the structure and efficacy of the social support system.
Recent support through the College of Social and Behavioral Science has allowed our internship program to expand and reflect the areas of emphasis within our department, such as public health and environmental sociology. Among all internships on offer at present, the sociology department has partnerships with 49 agencies. However, more and diverse agencies are greatly welcome, particularly at this time as we purposefully expand internship participation. Research shows that internship opportunities are extremely beneficial to graduating students as they enter the job market, and we intend to help our students be as marketable as possible. We invite alumni and community members to offer ideas and opportunities for internships that fit within the goals of the sociology department internship programs. Please contact CoCo James, Internship Coordinator, at coco.james@utah.edu with suggestions. We welcome your input.
Selected Faculty Publications 2015-2016
Daniel Adkins
Marleen H. M. de Moor, Stéphanie M. van den Berg, Karin J. H. Verweij, […] DE Adkins, […] Matt McGue, Brenda W. J. H. Penninx, Nicholas G. Martin, Dorret I. Boomsma (Genetics of Personality Consortium). "Meta-analysis of Genome-wide Association Studies for Neuroticism, and the Polygenic Association with Major Depressive Disorder." (2015). JAMA Psychiatry. 72(7): 642-650.
Crowley, James J., Yunjung Kim, Alan B. Lenarcic, Corey R. Quackenbush, Cordelia J. Barrick, Daniel E. Adkins, Ginger S. Shaw, Darla R. Miller, Fernando Pardo-Manuel de Villena, Patrick F. Sullivan, William Valdar. "Genetics of Drug Response in the Diallel: Heritable Architecture of Adverse Reactions to Haloperidol in Mouse." (2014). Genetics. 196(1): 321-347.
Brett Clark
Book:
Stefano B. Longo, Rebecca Clausen, and Brett Clark. The Tragedy of the Commodity: Oceans, Fisheries, and Aquaculture (New Brunswick: Rutgers University Press, 2015)
Longo, Stefano B., Brett Clark, Thomas E. Shriver, and Rebecca Clausen. 2016. "Sustainability and Environmental Sociology: Putting the Economy in its Place and Moving Toward an Integrative Socio-Ecology." Sustainability 8(5): No. 437: doi:10.3390/su8050437.
Wade Cole
Cole, Wade M. 2016. "Human Rights and the Individual: Cross-Cultural Variation in Human Rights Scores, 1980 to 2010." Social Forces (forthcoming).
Cole, Wade M. 2015. "International Human Rights and Domestic Income Inequality: A Difficult Case of Compliance in World Society." American Sociological Review 80(2): 359–390.
Bethany Everett
Everett B (2015). Sexual orientation identity change and depressive symptoms: a longitudinal analysis. Journal of health and social behavior. Vol. 56, 37-58. Published, 02/01/2015.
Sarita Gaytán
2015 Gaytán, Marie, S. and Sarah Bowen (equal authorship). "Naturalizing Neoliberalism and the De-Mexicanization of the Tequila Industry." Environment and Planning A, v.47, n.2: 267-283.
Akiko Kamimura
Kamimura, A., Trinh, H.N., Nguyen, H., Yamawaki, N., Bhattacharya, H., Mo, W., Birkholz, R., Makomenaw, A., & Olson, LM. (2016). Bystander attitudes to prevent sexual violence: A study of college students in the US, Japan, India, Vietnam, and China. Journal of Sex Research. DOI: 10.1080/00224499.2016.1184605. PMID: 27268768. (2013 Impact factor: 2.73). Online publication date: June 7, 2016. Published, 06/2016.
Kamimura, A., Chernenko, A., Nourian, M. M., Aguliera, G., Assasnik, N., & Ashby, J. (2016). The role of health literacy in reducing negative perceptions of breast health and treatment among uninsured primary care patients. Journal of Community Health, 41, 858-863.
Marcel Paret
Paret, Marcel. 2016. "Precarious Class Formations in the United States and South Africa." International Labor and Working Class History 89(Spring): 84-106.
Paret, Marcel. 2015. "Apartheid Policing: Examining the US Migrant Labor System Through a South African Lens." Citizenship Studies. 19(3-4):317-334.
Michael Timberlake
Sanderson, Matthew, Michael Timberlake, Ben Derudder, and Frank Witlox. 2015 "Are world cities also world immigrant cities? An international cross-city analysis of global centrality and immigration." International Journal of Comparative Sociology, vol. 56 (3-4): 1-25.
Rebecca Utz
L. Utz, C. Berg, J. Butner. (2016). "It's A Family Affair: Reflections About Aging & Health within a Family Context." The Gerontologist. doi: 10.1093/geront/gnw081. First published online: April 21, 2016
http://gerontologist.oxfordjournals.org/content/early/2016/04/20/geront.gnw081.abstract
Ming Wen
Wen M, Su S, Li X & Lin D. 2015. "Positive youth development and problem behavior among adolescents in rural China: The role of parental migration" Social Science & Medicine: 132:261-269
Wen M & Kowaleski-Jones L. 2012. "The built environment and risk of obesity in the United States: Racial-ethnic disparities" Health & Place 18: 1314-1322